---
---
We would like to thank Asia Passmore for this tribute to her teacher, Ms. Tamara. As we enter the season of gratitude and giving, we pay tribute to piano teachers from around the country who are transforming the lives of their students. Students, parents, and colleagues are honoring piano teachers from their communities as part of the "Power of a Piano Teacher" campaign. We welcome you to celebrate your own teacher by sharing a tribute with us and donating to the Frances Clark Center.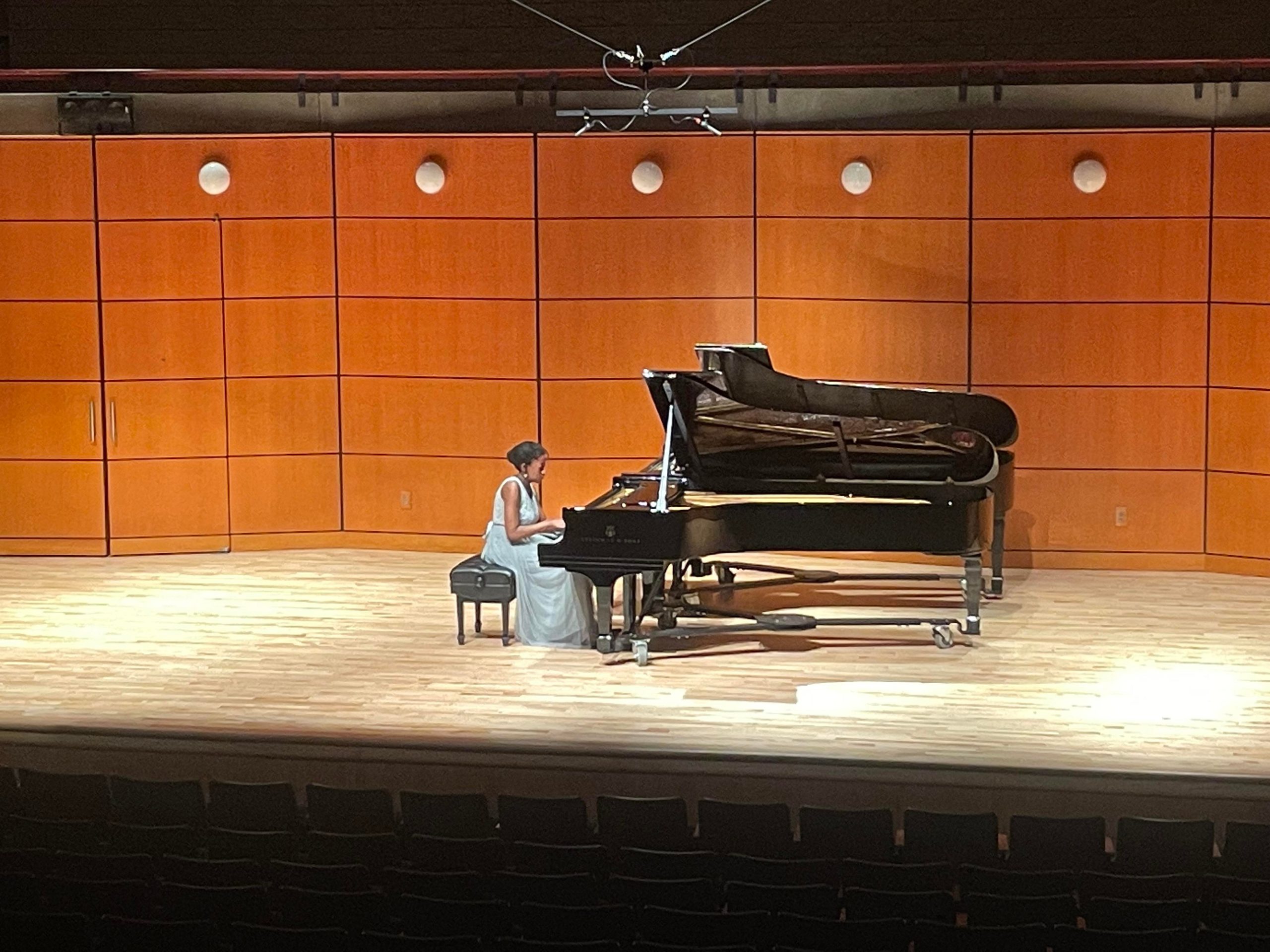 Every teacher that I have been blessed to study with has taken a chance on me. But no one took a bigger chance on me than my very first piano teacher, Ms. Tamara.
I was one month away from turning 16 when I had my first piano lesson. I wasn't new to music; I come from a very musical family, and my first instrument was trumpet, so I could read music). I had also played piano by ear my whole life. In fact, at the time I was learning Chopin's Berceuse in D-flat Major, Op. 57 by ear, which is one of the main reasons my parents decided it was time for me to take lessons.
They scheduled a trial lesson at the Sound of Music. I had always imagined playing the piano, and when I thought about what I wanted to do in college, I knew that I wanted to be a piano major.
When I got to my lesson, I told Ms. Tamara about my college plans. She could have told me things like "You started too late to think about majoring in piano." But what did Ms. Tamara say? "Let's do it." So we did.
Audition season came quickly. My very first audition was in February of 2013 at the University of North Carolina at Pembroke (my alma mater). When the time came, I was excited, because I already knew that was my first choice. I spent the morning warming up, and then it was time for auditions in Moore Hall Auditorium. It was a pretty small music department, so the entire music faculty was there. They were all very nice and welcoming. 
And then I started playing. My audition repertoire was Mozart's Fantasy in D Minor and Haydn's Sonata in D Major, Hob. XVI:37. Everything went very well. I started with Haydn, and then the Mozart Fantasy. I also did some sight-reading and played my E-flat Major scale. And then it was over.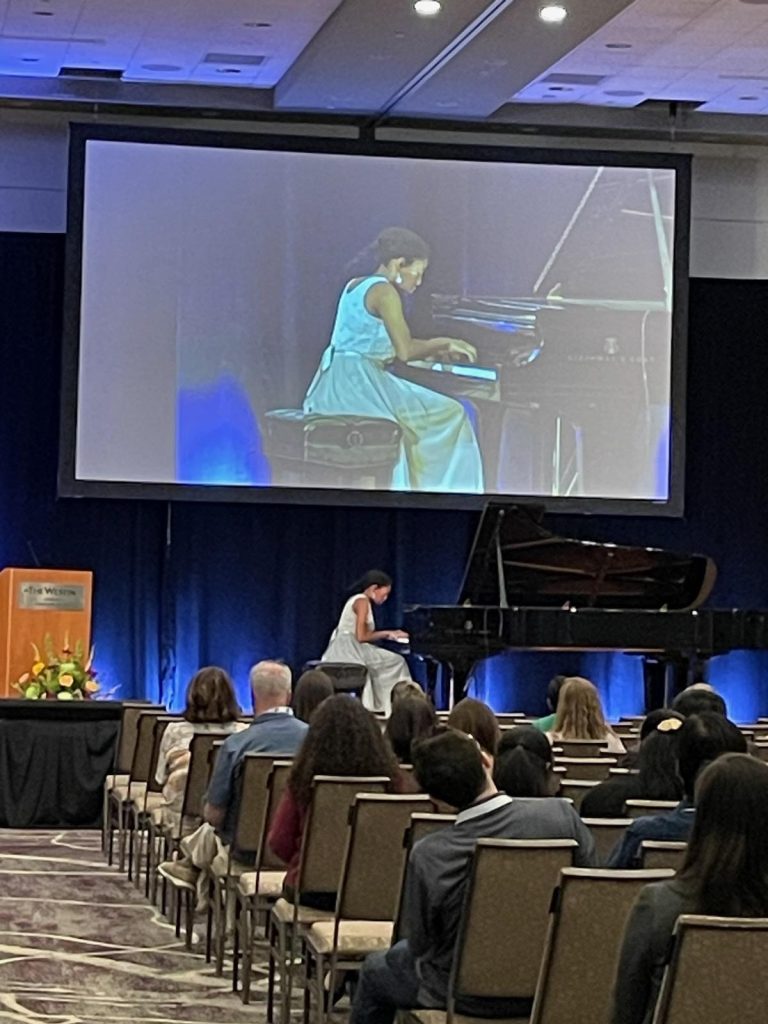 About a month later, I found out that I was accepted! Ms. Tamara was very happy.
At the Spring Recital in May, awards were being presented to students, including Student of the Year. I thought to myself, "It's definitely not me because I just played the world's worst Chopin Waltz."
"The Student of the Year is Asia Passmore!" What? Really?
"Asia came to us two years ago and said, 'I want to major in piano in college.' And she got into North Carolina. Because of her dedication, Student of the Year goes to Asia." Whoa.
That little trophy is still sitting in my room to this day, and it's a daily reminder of the support that Ms. Tamara poured into me. I would not be where I am today if I had a different teacher.
Because she really took a chance on me.
MORE ON THE POWER OF A PIANO TEACHER
Not yet a subscriber? Join for only $7.99/mo or $36/yr.
---
Asia Passmore is strongly passionate about including the works of African American composers on the concert stage and in the pedagogical canon. She is currently a DMA student at the University of Georgia studying piano performance with Dr. Liza Stepanova, and piano pedagogy with Dr. Peter Jutras and Dr. Grace Huang.