---
---
As we enter the season of gratitude and giving, we pay tribute to piano teachers from around the country who are transforming the lives of their students. Students, parents, and colleagues are honoring piano teachers from their communities as part of the "Power of a Piano Teacher" campaign. We welcome you to celebrate your own teacher by sharing a tribute with us and donating to the Frances Clark Center.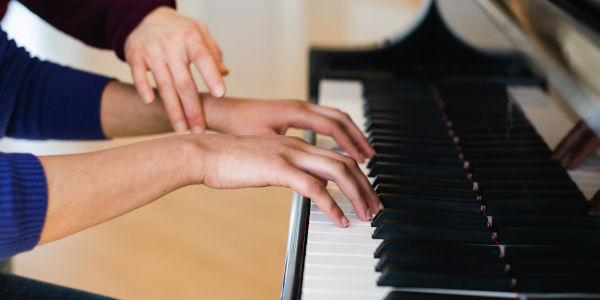 The teachers featured here are making profound contributions to students at all stages, from the youngest beginners, to college students, and to those who study later in life. These inspirational, personal stories testify of the timeless impact piano teachers have on their students and their communities. Join us by honoring your teacher today through the "Power of a Piano Teacher" campaign.
Kassandra Weleck honors Rebecca Casey from Lima, OH
When I was in high school, Rebecca Casey took me on as a piano student. Her energy, enthusiasm for piano/music, and 100% dedication to showing what music could be was absolutely captivating. She had unwavering faith in my success, no matter what I did, which gave me the confidence to go forward into music. I'm incredibly thankful that she said "yes" to being my teacher!
Jenel Dennen honors Sylvia Giura from River Forest, IL
As an extremely experienced performer and teacher, Sylvia has much knowledge, technique and musicianship to share. I am grateful for her incredible attention to detail and for teaching me to consider each note and how best to bring out the music in each phrase.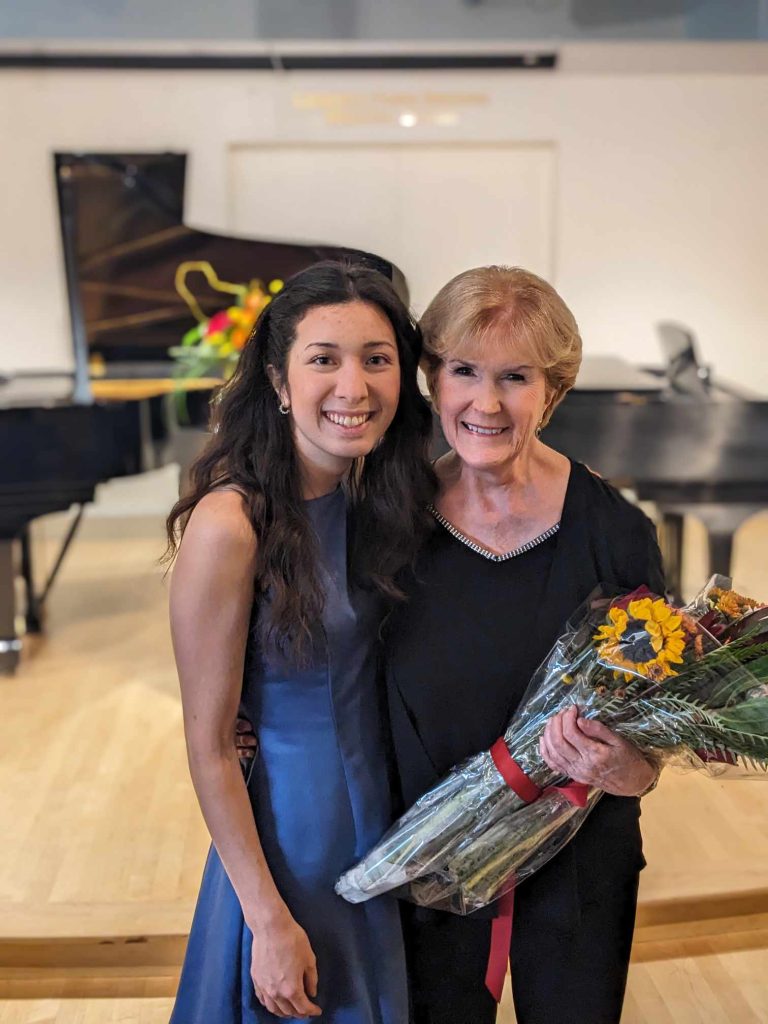 Valarie Beer honors Lenora Brown from North Salt Lake, UT
Lenora has been such an inspiration to me, and I respect and appreciate her strong sense of work ethic and accomplishment. She has shown me what success really is, as it is not the first place prize, but the knowledge that the best performance is the one that you've learned from the most. She has inspired me multiple times to keep on going when things were tough, and this philosophy has carried over into my personal life.
Janice Cook honors Nancianne Parrella
Early in her career, Nancianne Parrella was the organist at Trenton's First Presbyterian Church. She asked me to turn pages for her at the Sunday morning services. I was just in 6th grade, and it was alternately terrifying and thrilling to have that responsibility as an advancing piano student. The music was up so high and it was hard to sight-read the full score quickly. Plus, she was doing amazing things with her hands and feet. This experience had a huge impact on me – she was a fantastic role model.
Haemin Lalumia honors Teresa Lim from Princeton, NJ
Ms. Lim has been a wonderfully patient and kind teacher to our son. Her dedication and enthusiasm has helped him discover a deep love for piano in just a few short months. We are so grateful for her and for NSMS!
MORE ON THE POWER OF A PIANO TEACHER
Not yet a subscriber? Join for only $7.99/mo or $36/yr.
---
Heather Smith maintains a multi-faceted career as an educator, administrator, music examiner, and community arts advocate. She is the co-creator of The Frances Clark Center's online course, A Pianist's Guide to Studio Management. Heather holds advanced degrees in music and business and enjoys supporting communities through music fundraising initiatives.