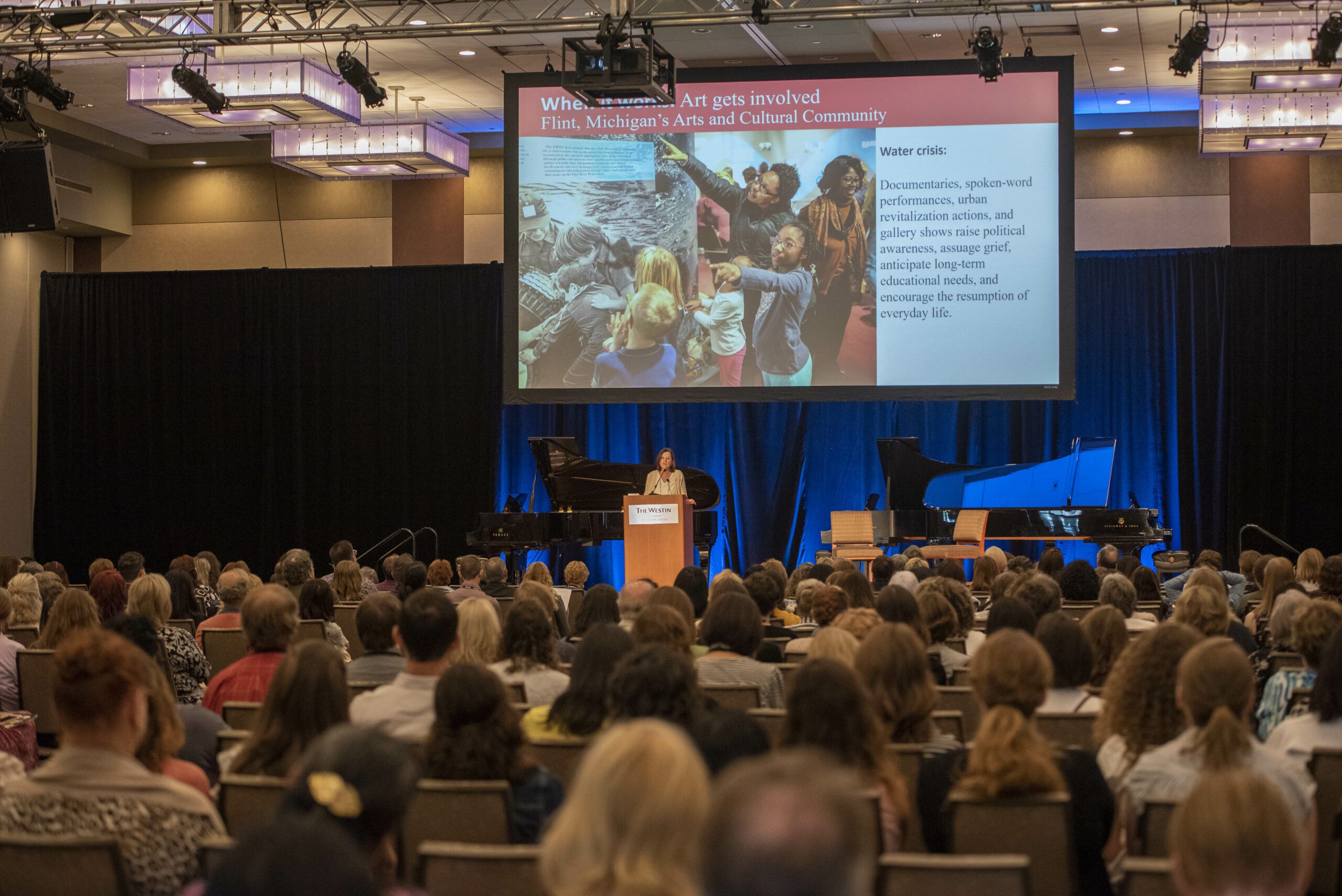 Celebrating 25 years
In-Person Conference July 26-29 | Online Event June 9-11
NCKP 2023: The Piano Conference
Share. Engage. Inspire.
Join us in 2023!
---
NCKP 2023: The Piano Conference (the National Conference on Keyboard Pedagogy) offers an inspiring experience dedicated to piano teaching, learning, and performing.
Returning to the Westin Chicago Lombard Hotel, the in-person conference in July includes four days of engaging concerts, keynotes, PEDx presentations, sessions, and more. The online event in June includes two and a half days of keynotes, teaching demonstrations, social events, and concerts, as well as dynamic sessions in English, Spanish, and Portuguese.
Online Event: Friday-Sunday, June 9-11, 2023
In-Person Conference: Wednesday-Saturday, July 26-29, 2023
Explore the schedule
---
Both the online and in-person events will feature unique and robust programming with committee tracks incorporated into every conference day. This will allow all registrants an opportunity to experience a wide variety of thoughtfully programmed sessions, workshops, lecture recitals, keyboard labs, and panels. Additionally, both portions of NCKP 2023 will feature exciting celebrations and social events to honor NCKP's 25th anniversary and to provide plentiful opportunities to enjoy the gathering of our community.
ACCESS THE APP
---
The NCKP 2023 Online Event app is now live! The NCKP app is your portal to engagement with pianists from all over the world through live presentation sessions and Q&As, discussion boards, photo sharing, competitions to win prizes, and attendee-to-attendee networking features. Register today to begin exploring all NCKP online has to offer.
The platform is available on both desktop and mobile:
Desktop Access: Follow the link below, click "Web App," and login with the email address with which you registered. For best results, use the Chrome web browser.
Mobile Access: Follow the link below, click on App Store (for Apple users) or Google Play (for Android users), download the app, and login with the email address with which you registered.
LEARN MORE ABOUT NCKP: THE PIANO CONFERENCE
---
Only happening once every two years, NCKP: The Piano Conference is the premiere gathering for pianists to learn foundational teaching practice, discover new teaching and performance repertoire, network with other professionals in the field, and explore the latest in piano resources, ideas, and trends. Attendees have the opportunity to attend teaching demonstrations, concerts, and workshops led by some of the most respected educators in the world, as well as participate in discussions about important topics in piano pedagogy. In its 25th anniversary year, NCKP 2023 will be a robust experience you won't want to miss!
NCKP 2023 COMMITTEE POSTS
---
More to come!
NCKP 2023 PRESENTER POSTS
---
More to come!