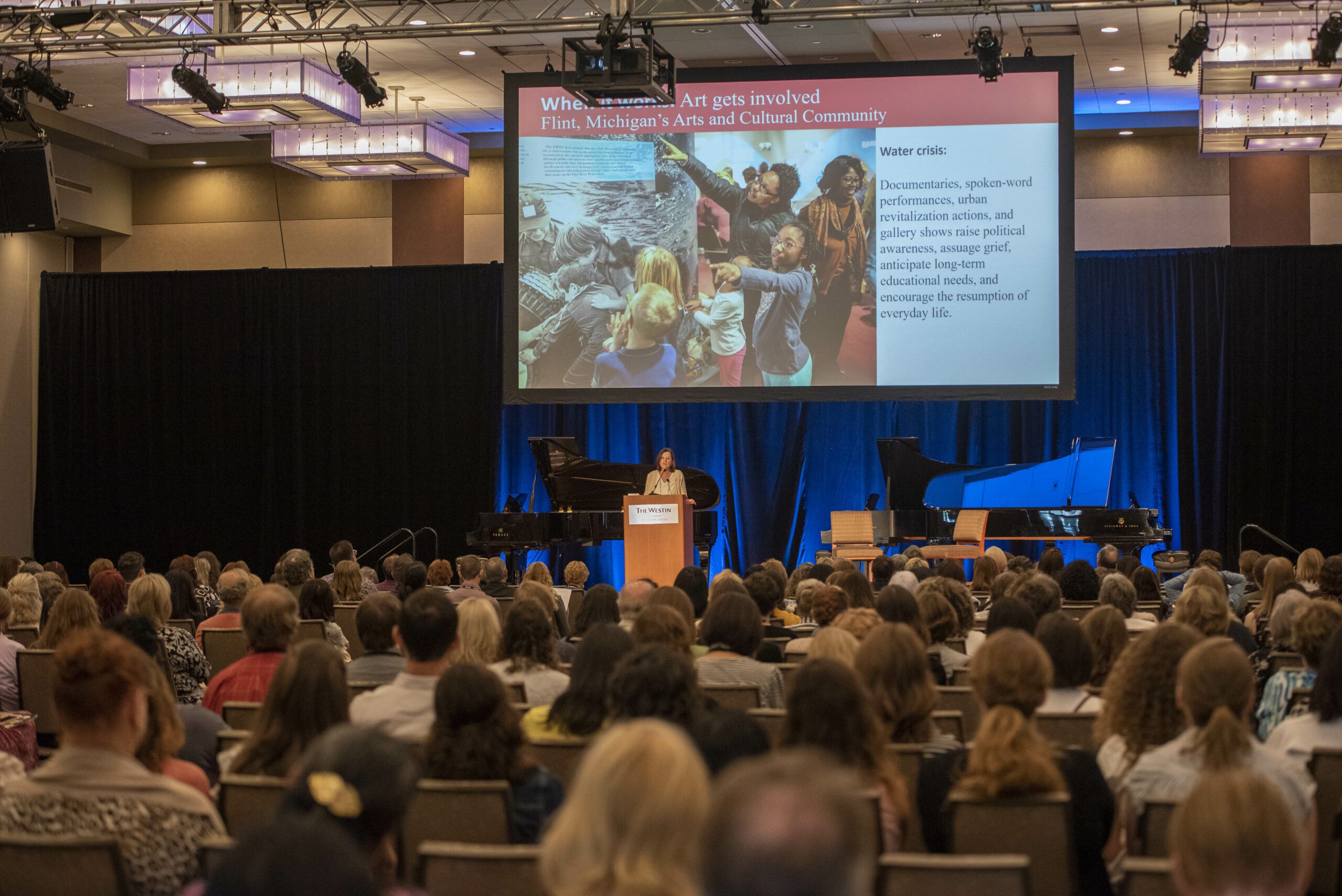 Celebrating 25 years
In-Person Conference July 26-29 | Online Event June 9-11
NCKP 2023: The Piano Conference
Share. Engage. Inspire.
Join us in 2023!
---
Join us for NCKP 2023 as we gather together in person and online! NCKP 2023: The Piano Conference offers an inspiring experience dedicated to piano teaching, learning, and performing.
Returning to the Westin Chicago Lombard Hotel, the in-person conference in July includes four days of engaging concerts, keynotes, PEDx presentations, and more. The online event in June includes two and a half days of keynotes, teaching demonstrations, social events, and concerts, as well as dynamic sessions in English, Spanish, and Portuguese.
Online Event: Friday-Sunday, June 9-11, 2023
In-Person Conference: Wednesday-Saturday, July 26-29, 2023
---
Explore the schedule
Both the online and in-person events will feature unique and robust programming with committee tracks incorporated into every conference day. This will allow all registrants an opportunity to experience a wide variety of thoughtfully programmed sessions, workshops, lecture recitals, keyboard labs, and panels. Additionally, both portions of NCKP 2023 will feature exciting celebrations and social events to honor NCKP's 25th anniversary and to provide plentiful opportunities to enjoy the gathering of our community.
---
Participate in the program
NCKP offers multiple opportunities for participation in our program. Read below for information on the open calls for:
E-poster Proposals
Celebration Performance Participation
Teaching Demonstration Videos
E-poster Proposals
---
NCKP 2023 seeks e-poster presentations from educators, researchers, and performers, and encourages proposals from emerging professionals and students. E-posters can include topics related to general pedagogy or those based upon research.
The e-poster platform provides a dynamic opportunity to share rich, multi-media content including videos, audio, links, documents, images, and interactive polls. Presenters will have the opportunity to engage in person with attendees during our conference, and online through the platform.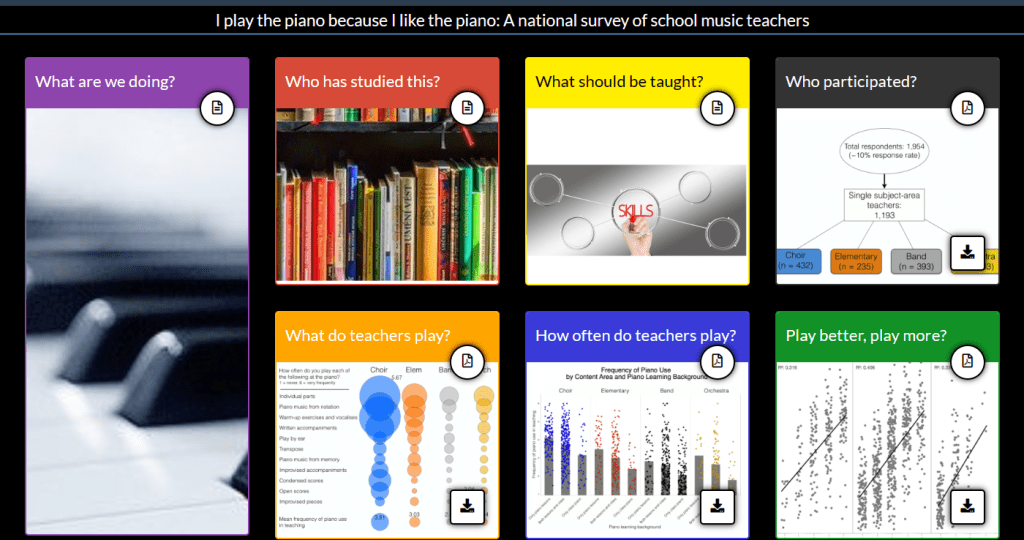 Celebration Performance Participation
---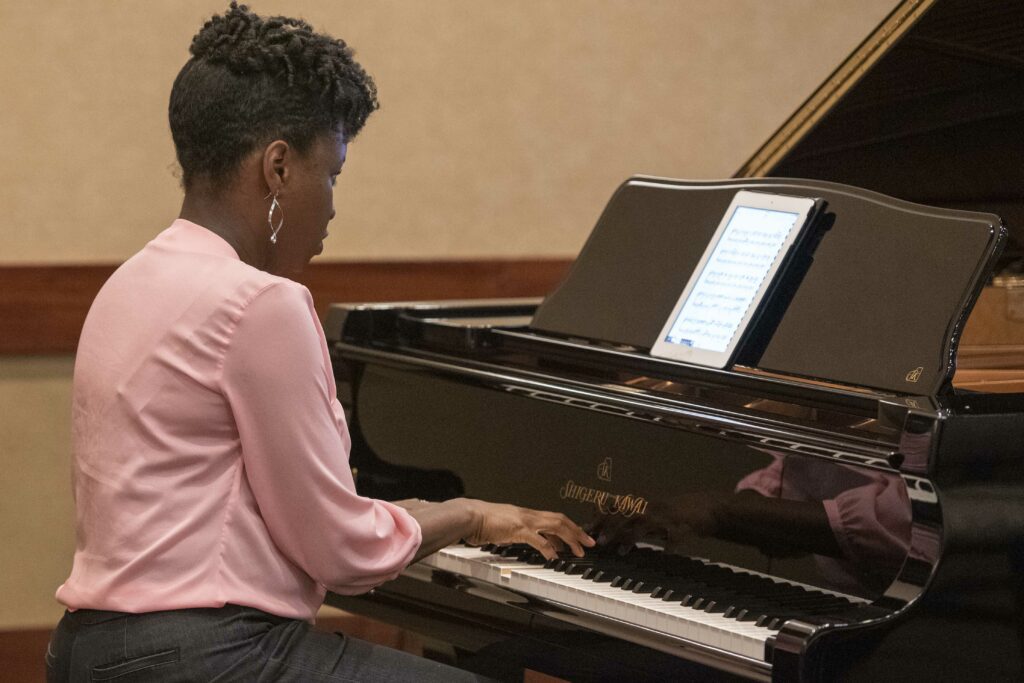 As part of the twenty-five-year anniversary celebration, the NCKP 2023 program will include an inspiring main stage concert highlighting multiple performers from the community.
Ideal concert selections will bring awareness to expanding the piano repertoire with music by underrepresented composers and pieces that are lesser known. Repertoire can include solo piano, piano duet (four hand), piano duo (two piano), and chamber music with piano. The musical style can range from classical, jazz, world music, fusion, to others. Whole works or movement(s) can be submitted, with a time limit of eight (8) minutes.
Teaching Demonstration Videos
---
NCKP 2023 seeks to highlight excellence in teaching practice and
music learning, and calls for submissions of piano lesson videos for the plenary teaching demonstrations. Ideal demonstration videos highlight student learning, especially the acquisition of new skills and/or the exploration of a specific concept.
All piano educators, emerging professionals, and students are welcome to submit videos.