---
---
Special thanks to Jason Sifford, chair of the NCKP 2023 Independent Music Teaching committee, for this post.
Why is independent teaching important for pianists today?
Today's emerging professionals and young parents are the first to be born in the 2000's. This generation enters a world unlike any before, and understanding and embracing the unique challenges and opportunities of today is essential for keeping the arts thriving for future generations.
What is something you wish every pianist knew about independent music teaching?
Every era has its challenges. Just as the world of Claude Debussy would've been unrecognizable to Johann Sebastian Bach, the world we live in today would be impossible for pianists and composers in the 20th century to comprehend. Change is scary, but it has always been with us.
What are three tips you would give a pianist interested in independent teaching?
First, be yourself. Whether you're 20 or 80, you have an important place in today's world.
Second, broaden your social network. Learn from those from different backgrounds and with different worldviews.
Third, above all—listen. Listening never ages, and it's never been more important.
What is one free resource about teaching independently that you would recommend?
The resources that Piano Inspires has to offer are second to none. No other organization is as committed to supporting the future of piano teaching than the people at the Frances Clark Center.
What makes your track at NCKP 2023 special? Why should people attend?
We've made a conscious effort to tackle big-picture issues. You've heard about ornaments in Bach for years. You've seen all the webcam recommendations. Now let's start a conversation about the issues that we face as individuals, as a profession, and as an art form.
What are you most excited for at NCKP 2023?
This year, we finally get to be in a room with each other! There is no substitute for shared experiences and shared spaces, and it's time to reconnect with each other and rebuild our community.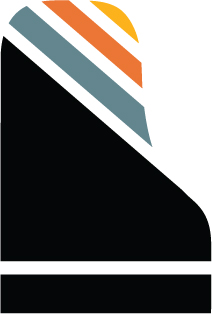 Interested in learning more about independent music teaching for pianists? Attend NCKP 2023: The Piano Conference! View the NCKP 2023 schedules to explore all independent music teaching track sessions: online and in-person. Register before May 1, 2023 for early bird pricing.
QUICK LINKS FOR NCKP 2023: THE PIANO CONFErENCE
OTHER RESOURCES YOU MIGHT ENJOY
---