---
---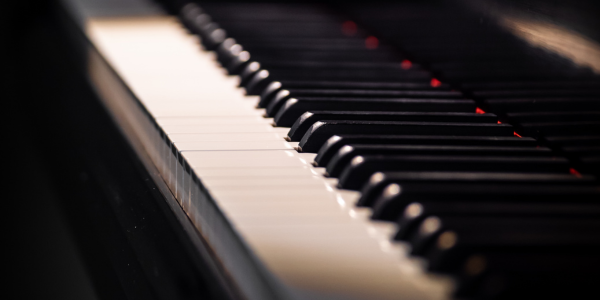 Don't miss Shuk-Ki Wong's presentation at NCKP 2023: The Piano Conference online event, Embracing Diversity in Your Studio: A Pedagogical Exploration of Underrepresented Chinese Keyboard Literature, on June 10, 2023 from 4:30-4:55PM. There's still time to Register for NCKP 2023!
1. Only 1.77% of scheduled pieces in concert halls were composed by Asian composers.
Despite efforts to diversify music and concert programming, works of long-deceased white male composers still make up 76.4% in 2021-2022 season programming in concert halls around the globe.1 While there is marginal improvement in the representation of Black and women composers (with 3.39% and 7.7% of the 20,400 works performed respectively), Asian composers only comprise 1.77%––a total of 361 works were presented on stage last year. Such data shows the urgency to accelerate change by actively boosting diversity and inclusion in our studio and programming.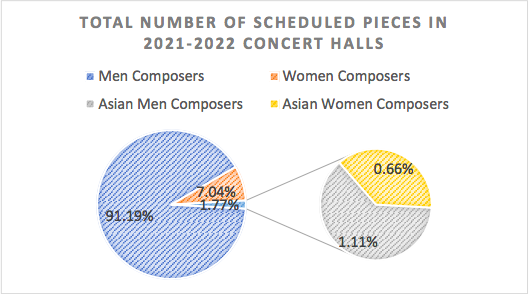 2. Learning diverse repertoire is an enriching musical experience that sparks creativity and collaboration with students.
As the student population continues to become more diverse, it is critical to support our learners by providing an enriching musical experience that connects students' upbringing, as well as their rich, unique musical cultures. The perpetual foreign stereotype of Asian Americans has not only caused identity denial in Asian students, but also contributes to the invisibility of such a student body. Being open-minded and accepting of Asian repertoire can transform our studio into a creative space for interactive music activities while embracing diverse cultures. For instance, imitating Asian musical instruments on the piano and experimenting with simple music writing with non-Western notation systems are great ways to (re)introduce the richness and significance of Asian musical cultures to our students.
3. Asian student-musicians may face more barriers in classical music than you think.
The deep-rooted model minority stereotypes of Asian and Asian-identified students create a number of obstacles in music learning. In addition to emotional distress, invalidation of achievements, and conflicts with peers and family members, such misconceptions may also lead to the neglect of musical development and limitations to resource access. For instance, students may be falsely assumed to understand musical concepts faster, come from a background with economic advantage, and face less systemic racism and discrimination.2 An initial step to embracing Asian repertoire is a powerful agent for social change while elevating Asian and Asian-identified students.
4. Diversifying standard repertoire does more beyond connecting minority students.
While we witness the power of introducing refreshing repertoire in the connection and growth in students, such endeavors foster belongingness in our students, especially pianists in the historically marginalized community. All young musicians need a safe musical space that embraces their backgrounds and identities. They also need to see themselves in this deep-seated, white-centric classical music world. Not only can diversifying standard repertoire reaffirm the uniqueness of our diverse students, but also uplift and empower students of color while enabling other learners to recognize the artistic values of musical works beyond tradition.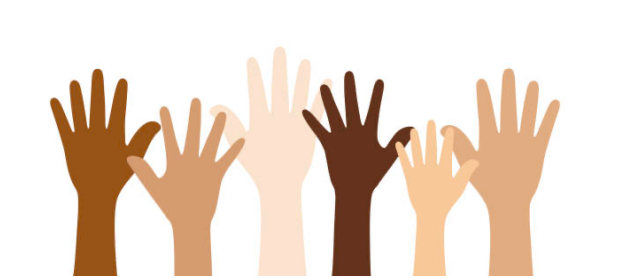 5. Yes, we really can make a difference in our students!
Never underestimate the impact an inclusive and comprehensive teaching approach can have on our students––it is far beyond just learning new and diverse repertoire. We expose our students to diverse music, equip them necessary skills to navigate this fast-growing multicultural society, and create awareness of diverse cultures while advocating for marginalized populations through our studio. We can and we are making a difference!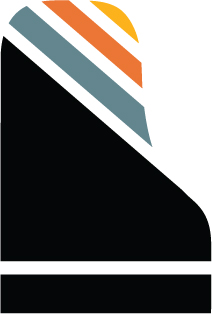 QUICK LINKS FOR NCKP 2023: THE PIANO CONFERENCE
Other resources you might enjoy
---
SOURCES
"Equality & Diversity in Global Repertoire," Equality & Diversity in Global Repertoire (Donne, Women in Music, September 2022), https://donne-uk.org/wp-content/uploads/2021/03/Donne-Report-2022.pdf.
Angela Kim and Christine J. Yeh, "Stereotypes of Asian American Students," Stereotypes of Asian American students (The Educational Resources Information Center, February 2002), https://files.eric.ed.gov/fulltext/ED462510.pdf.
---