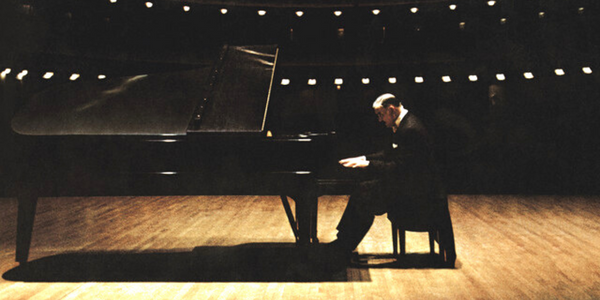 This week, we celebrate the birth of Jorge Bolet, born on November 15, 1914 in Havana, Cuba. Bolet was a Cuban-American pianist whose impressive technical and expressive powers made him a champion of the music of Franz Liszt.
Bolet began his studies with his sister Maria. From a very early age, Bolet was captivated by music and recounted stories from his mother that he used to listen to his sister practice as a baby. By the age of ten, Bolet was comfortably performing advanced piano works, including selections from the Chopin Etudes. He later enrolled at the Curtis Institute of Music at the age of thirteen after a recommendation was sent on his behalf.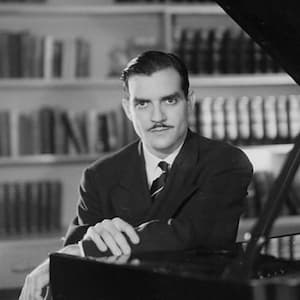 His studies at the Curtis Institute of Music were characterized by significant strides in his playing. While at Curtis, Bolet studied with American pianist David Saperton and frequently performed for Josef Hoffman. Bolet briefly paused his studies at Curtis to travel and perform in Europe. Upon returning to the United States, he took up conducting studies at the Curtis Institute of Music, studying with Fritz Reiner.
His career began after he won the first prize of the Naumburg International Piano Competition, and gave an important recital in New York's Carnegie Hall. Despite this success, Bolet's career took some time to develop; only in his later years was Bolet fully recognized for his pianistic prowess. Besides his active performing career, Bolet also taught students at both the Curtis Institute of Music and Indiana University where he served as a Professor of Music (Piano).
Bolet's affinity for music of the Romantic composers, and especially Liszt, was the focus in his concert programs. New York Times critic Harold C. Schonberg described Bolet as "one of the great Liszt pianists of the century, with the fingers of Horowitz and the tone of a Lhévinne."1 On Decca's record label, Bolet produced a number of recordings of Liszt's piano music, which were reviewed with critical acclaim. Check out this recording of Bolet performing Liszt's Hungarian Rhapsody No. 12 in C-sharp Minor at a recital performance at Indiana University.
Although Bolet bloomed late in his performance career, his impact on the musical world remains undeniable. His legacy as a performer and teacher continues to inspire the work of countless pianists around the world.
Sources
Gruen, John. 'Where Have You Been, Bolet?' New York Times. January 28, 1973. www.nytimes.com/1973/01/28/archives/where-have-you-been-bolet-where-were-you-bolet.html
Morrison, Bryce. "Bolet, Jorge." Grove Music Online. 2001; Accessed 31 Oct. 2022. www-oxfordmusiconline-com.uc.idm.oclc.org/grovemusic/view/10.1093/gmo/9781561592630.001.0001/omo-9781561592630-e-0000003445.
www.nytimes.com/1973/01/28/archives/where-have-you-been-bolet-where-were-you-bolet.html
---