---
---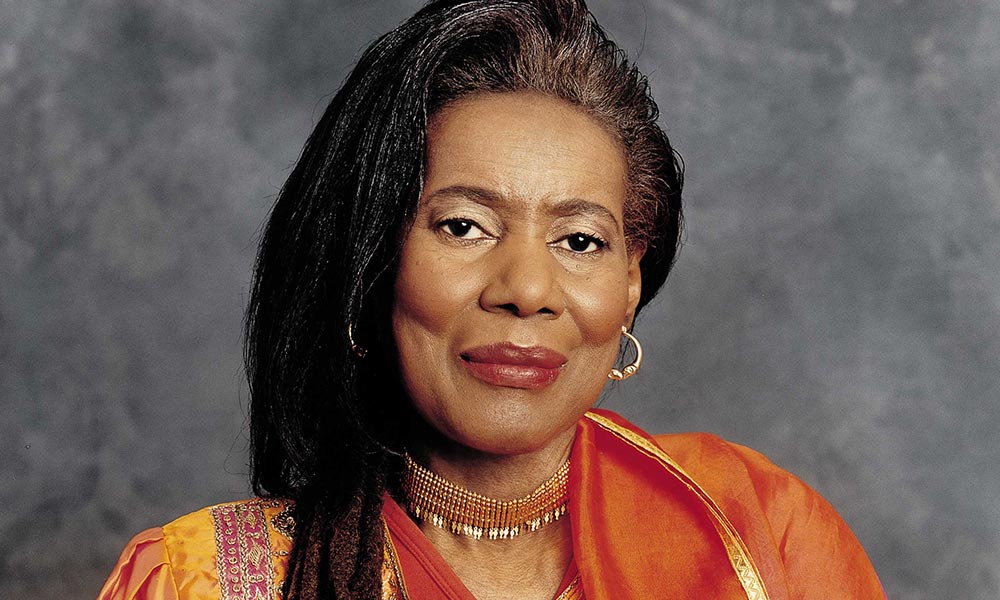 THIS WEEK IN PIANO HISTORY, we remember Alice Coltrane, who died on January 12, 2007 in Los Angeles, California. Coltrane was a jazz pianist, harpist, and composer who later transformed her life as a Hindu spiritual teacher (swamini) under the name Turiya Sangitananda. Her recording and performing career spanned the second half of the twentieth century into the early 2000's when she recorded her final disc.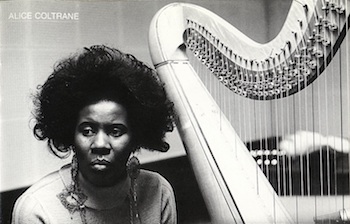 Coltrane was born in Detroit and spent her early years studying piano. Her talent was immediately noticeable and she spent her youth exploring a range of musical influences including classical, bebop, and gospel styles. Among her early teachers were noted jazz pianists Barry Harris and Terry Pollard. At the piano, she brought a unique style and impressed her early colleagues. When Terry Gibbs, an American vibraphonist, met Coltrane, he immediately hired her on the spot. Years later, he reflected about that moment: "Alice MacLeod was her name and she played four bars, just four bars. And I stopped it, I said you're hired; you got the job."1
Coltrane briefly married Kenny Hagood in 1960 and gave birth to their only child, Michelle. In 1963, Alice Coltrane met American saxophonist and composer John Coltrane and later married him in 1965. They frequently performed together and began building a family with three children: John Jr., Ravi, and Oran. John Coltrane died in 1967 from liver cancer, which brought on a new period of artistic and spiritual exploration from Alice Coltrane.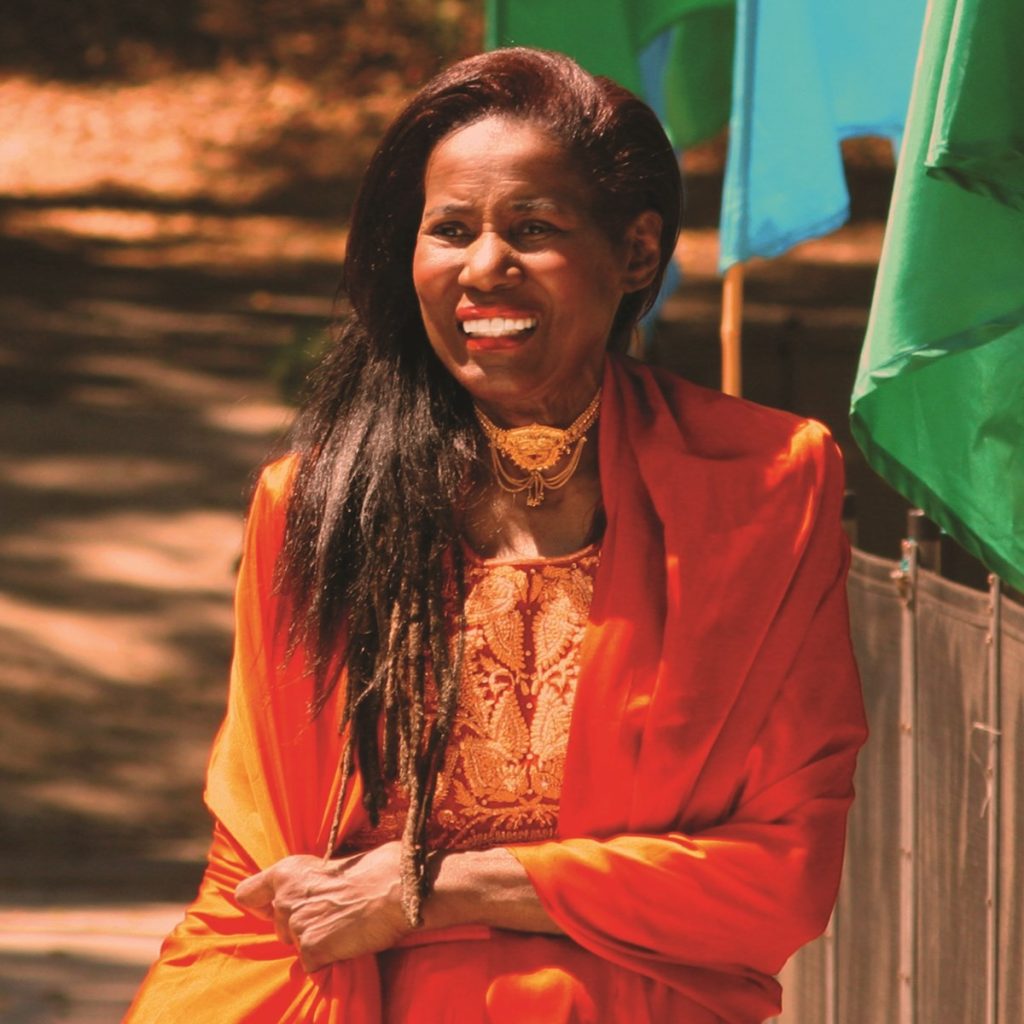 Alice Coltrane recorded dozens of albums featuring her eclectic musical interests. Among her most popular recordings are Live at the Village Vanguard Again!, Transcendence, Divine Songs, Translinear Light, and Transfiguration. Her career featured numerous collaborations including Yusef Lateef, Sonny Stitt, Reggie Workman, Roy Haynes, Charlie Haden, Roland Kirk, Joe Henderson, and her children Ravi and Oran.
In her later years, Coltrane turned towards Hinduism as a guiding spiritual and artistic force. She became a spiritual teacher in the Hindu tradition and changed her name to Turiyasangitananda. Her beliefs led her to found the Sai Anantam Ashram in Agoura Hills, CA. During this late period of her life, she wrote a number of documents about her spiritual journey and was inspired by Hindu hymns, which later appeared in her music. Coltrane died from respiratory failure on January 12, 2007.
Interested in listening to Coltrane's performances? Listen to this recording of her performing at the International Jazz Music Festival Jazz Jamboree in Warsaw in 1987 with her son Ravi Coltrane and musicians Roy Haynes and Reggie Workman.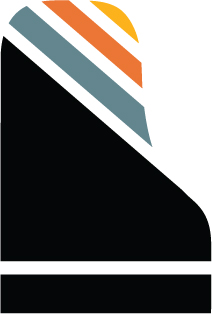 Sources
Farai Chideya, "Alice Coltrane, Wife of John, Left Her Own Mark," National Public Radio, January 16, 2007, transcript, npr.org/templates/story/story.php?storyId=6868236.
Berkman, Franya. "Coltrane [née McLeod], Alice." Grove Music Online. 4 Oct. 2012; Accessed 15 Dec. 2022. www-oxfordmusiconline-com.uc.idm.oclc.org/grovemusic/view/10.1093/gmo/9781561592630.001.0001/omo-9781561592630-e-1002228112.
Chideya, Farai. "Alice Coltrane, Wife of John, Left Her Own Mark." National Public Radio, January 16, 2007. Transcript. npr.org/templates/story/story.php?storyId=6868236
---