---
---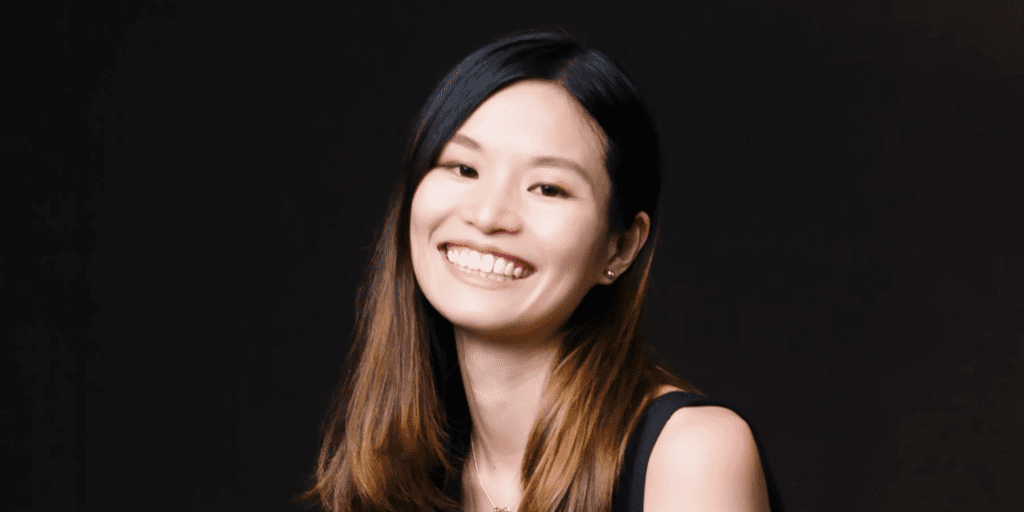 We recently invited our followers to submit questions for Charlotte Tang about historical pianos. Today, Charlotte is answering those questions!

We encourage you to watch Charlotte's Inspiring Artistry repertoire video on teaching Scarlatti's Sonata in D Minor, K. 213.

Join us on social media for the opportunity to have your questions on a variety of interesting topics answered by additional experts in the coming weeks.
How did you first become interested in historical pianos?
I was learning Haydn's Fantasia in C when I was 14 or 15, and my teacher showed me Bilson's performance from his DVD "Knowing the Score." I was amazed by how crisp the octave glissando was! During my master's degree, I finally had the chance to play on a Walter replica and completely fell in love with the touch and sound of the instrument.
How does your technique change when you play on a historical piano?
The instrument itself has so much elegance. The different colors it's capable of encourage me to explore different kinds of touch than what I might usually utilize on a modern piano.
How do historical instruments inform your understanding of a piece?
Historical instruments have very different voicing and texture, which has encouraged me to listen more attentively to changing harmonies and intricate voice-leadings. For example, a diminished seventh really has a striking effect on a historical piano.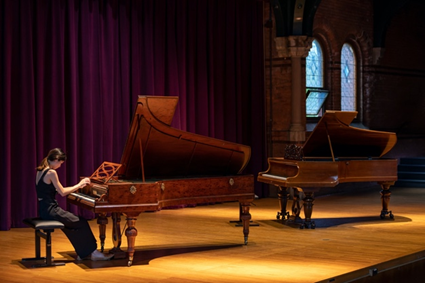 Where are your favorite museums or historical sites with historical pianos? Are visitors able to play on any of them?
I had a chance to visit Cornell University in New York last summer and really enjoyed playing their pianos. A few others:
What do you consider to be the "biggest leap" in piano development? What time period, piano maker, mechanism or construction technique, or other component do you think had the biggest impact in history?
I think it's a culmination of many small incremental changes, but if I had to pick one, it would be the double escapement developed by Sébastian Érard in the early nineteenth century. That invention is what enables us to play lightning-speed repeated notes on the modern piano!
What is the benefit of knowing about or playing on historical instruments?
It really opened my eyes to different colors and effects that I wouldn't have imagined on the modern piano. It changed my conception of sound.
What is your favorite era of historical piano making, and why?
Definitely the early nineteenth century! The new foot pedals are a lot of fun. There were often four to six pedals on pianos, and one of them is the Janissary "cymbal" stop.
How can knowledge about historical pianos change the way we play/teach at the modern piano?
As a teacher, I started focusing more on cultivating curiosity around notations and developing different touches to convey more emotions and characters.
What is one thing you wish all pianists knew about historical instruments?
I wish more pianists knew that these pianos are capable of producing a wide range of colors from ethereal to furioso!
What is your favorite repertoire to perform on historical instruments?
Schumann's Kinderseznen, Beethoven Bagatelles, and Schubert's Impromptus are all favorites.
Can you tell us about your favorite historical piano?
Definitely the Graf. I love the light, brisk Viennese action, and Graf pianos have a lot of transparency and warmth in the sound. They were some of the best pianos in the early nineteenth century!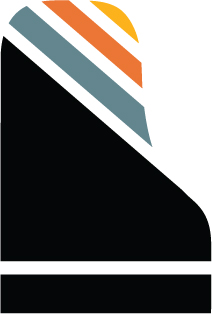 Don't forget! Watch Charlotte's Inspiring Artistry repertoire video on teaching Scarlatti's Sonata in D Minor, K. 213
---