---
---
We invited our followers to submit questions for Marvin Blickenstaff about all things teaching. In honor of his birthday today (May 19), we are posting his answers!

Join us on social media for the opportunity to have your questions on a variety of interesting topics answered by additional experts in the coming weeks.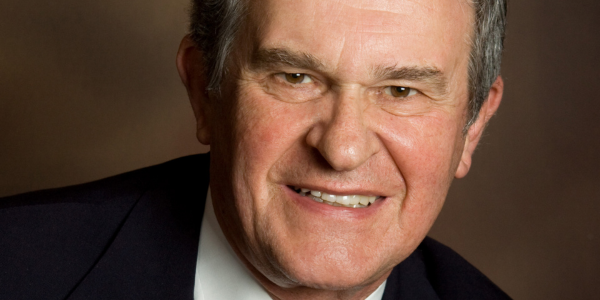 I love your technique videos on PianoInspires.com! I use your exercises with all of my students. My question is: how do you encourage students to spend so much of their practice time on technical skills? How do you teach them to stay focused and to enjoy the process?
I try to point out to my students that one of the issues that we face when we're studying piano is developing the technique that is necessary to play the repertoire at hand. And with that, I place a great deal of emphasis in my lessons on warmups. Athletes warm up, dancers warm up, and piano students warm up. The bottom line of warming up is to stimulate blood circulation in the playing mechanism—the hands and the arms. Along with that, I have two important things that I try to stress with all my students and illustrate in their warm ups: stretching and rotations. They are such an emphasis in my work with my students that I joke with them that I'm sure that when I die, they will have inscribed on my gravestone, "Here lies piano teacher Marvin Blickenstaff. May he stretch and rotate in peace."
So I think warm ups are very important. It might be possible to over-emphasize technique and the warm up in lessons, but what we're doing is preparing the student for the rest of their piano life. So I don't apologize very much for having six or seven different technical exercises that they are to practice as part of their work every day.
In order to get students invested in their work on technique I try to be very, very aware of pointing out how much their hand is improving, how much the sound is improving, and how much their coordination skills are improving so that they can see that the technique work is paying off.
In summary, every minute that we spend in the lesson on technical exercises, and every minute that the students spend at home on technical exercises, ultimately pays off. Now, that's not as much fun as learning a new piece or playing a recital piece, but you can't play your pieces effectively if you don't have enough technique. And I try to emphasize to my students that growth in piano playing is directly related to how you start to practice every afternoon.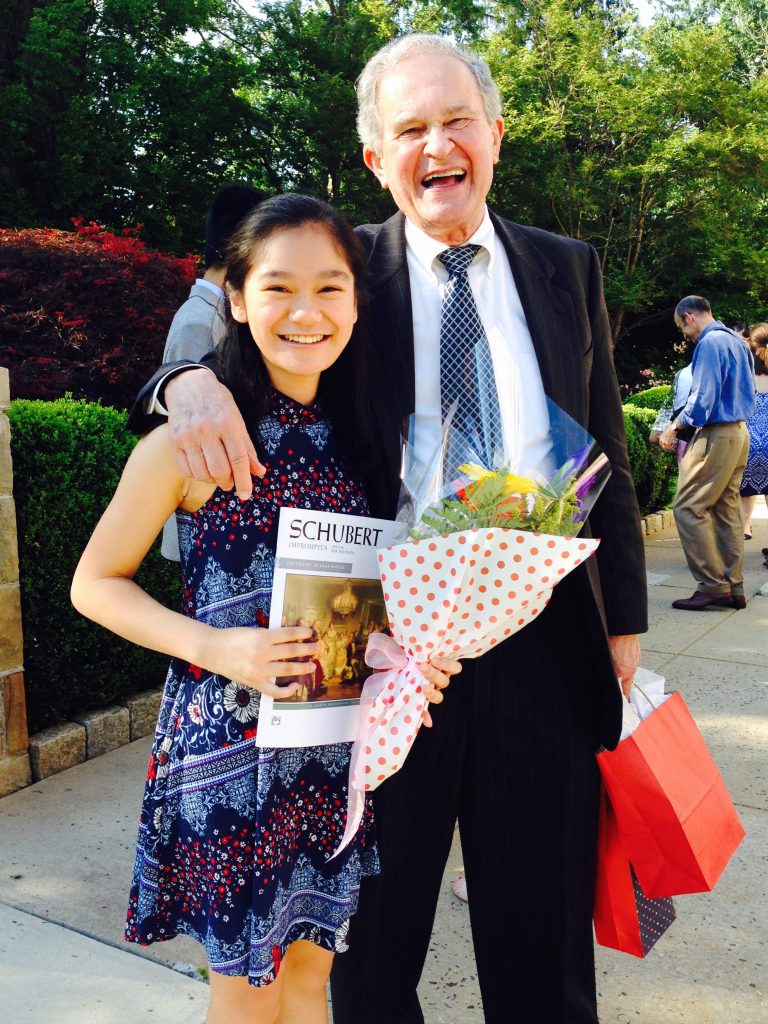 What is the first thing you say to a new student?
I think it's important for piano students to hear from a piano teacher that they feel privileged to have this relationship and this experience of learning about music together. You'll have your own words to communicate that. But, it's not that I'm the big authority, you're the little student, and you have to do exactly what I tell you to. Rather, it's very important for piano teachers to cultivate the attitude that this is a partnership and we're working together to make beautiful music.
Additionally, we have to hook our students into the excitement of playing the piano. How? Through sound. That's why when students come for their first lesson, I try to play a few bars of different kinds of pieces, because it's so interesting for a student to hear such contrasting sounds. And I say, "I am so glad that we have this opportunity to learn how to play the piano together. We'll learn quiet pieces, we'll learn fast pieces. We'll learn hopping and jumping pieces, and we'll learn dancing pieces." Hook the student on sound and they will be excited to learn.
Have you ever struggled with students who weren't interested in taking piano lessons but had parents who signed them up anyway? How do you get that student excited about music learning?
Once again, I would say you hook the student on sound. And you pull out all of your pupil saver pieces—the pieces that are kind of easy to learn, but have a great sound to them. Richard Chronister was a colleague of Frances Clark and Louise Goss, founder of Keyboard Companion and the National Conference on Piano Pedagogy (now NCKP: The Piano Conference), and a major force of 20th-century piano pedagogy. He always used to say that piano students come to us for one reason only: to play exciting sounds at the keyboard. I try to really ingest that into my pedagogical being. Why are students here? They want to play exciting sound, whether it's quiet, loud, fast, or slow.
"I think it's important for piano students to hear from a piano teacher that they feel privileged to have this relationship and this experience of learning about music together."
There are two files of pieces that I would urge you to start in your studio. One is "beautiful pieces," and the other is "pupil savers" (a term from Louise Bianchi in Texas). Pupil savers are pieces that are easy to learn, but have great sound.
So, what do you do with a disinterested student? You hook them with the repertoire. And you don't work so much on technical exercises. Instead, you work on beautiful pieces (pupil savers, perhaps) that they will really enjoy.
What is a favorite performance memory?
Last summer I played a recital at Goshen College where I taught for 20 years in Indiana. That was really well-tested repertoire and I had a wonderful piano to play on. I thought all during that recital, "What a privilege to play this music on this piano for old friends." Years ago, I was invited to play a concerto with the North Carolina symphony. It was not a very good choice, but I decided that I would learn the Samuel Barber Concerto for Piano. That's a tough tune. That performance is one of my least favorite memories of a performance, because it was really a rough performance and the orchestra and I kind of fought our way to the end. But actually, four nights later, I played the same concerto, same orchestra, in my hometown in Chapel Hill, North Carolina, and it went really well. And it was almost like I had to go through the fires of hell in order to reach Nirvana. And it was just such fun to play the Barber concerto with an orchestra. So we have different experiences with performances, but we go on.
I have a student who really struggles with memorizing music. We have tried all kinds of exercises, tips, and tricks, but they are quite discouraged despite my encouragement. What advice would you give them… and me?
The issue boils down to the fact that students think that memory is just to train the fingers in muscle memory, and there's a big missing link there. The students who rely solely on muscle memory do not have a mental concept of how the piece is constructed. So one of my goals for my students is to do more labeling and analysis. We piano teachers must do a much better and more thorough job of helping our students name what they play. If you can name what you play, you probably have it memorized. So for most students, if there's a memory issue, I think it's because they don't know what they're playing.
When my students are memorizing pieces, we establish three memory checkpoints on each page. The goal is that they can start cold at any number. Go back to number two, jump ahead to number five. And boy, if you can start your piece at all those memory checkpoints, you have your piece very well memorized.

I would also say that along with the memory checkpoints, you should be able to articulate the reason that a spot is a memory checkpoint (such as, that's where you play the D major chord in your left hand).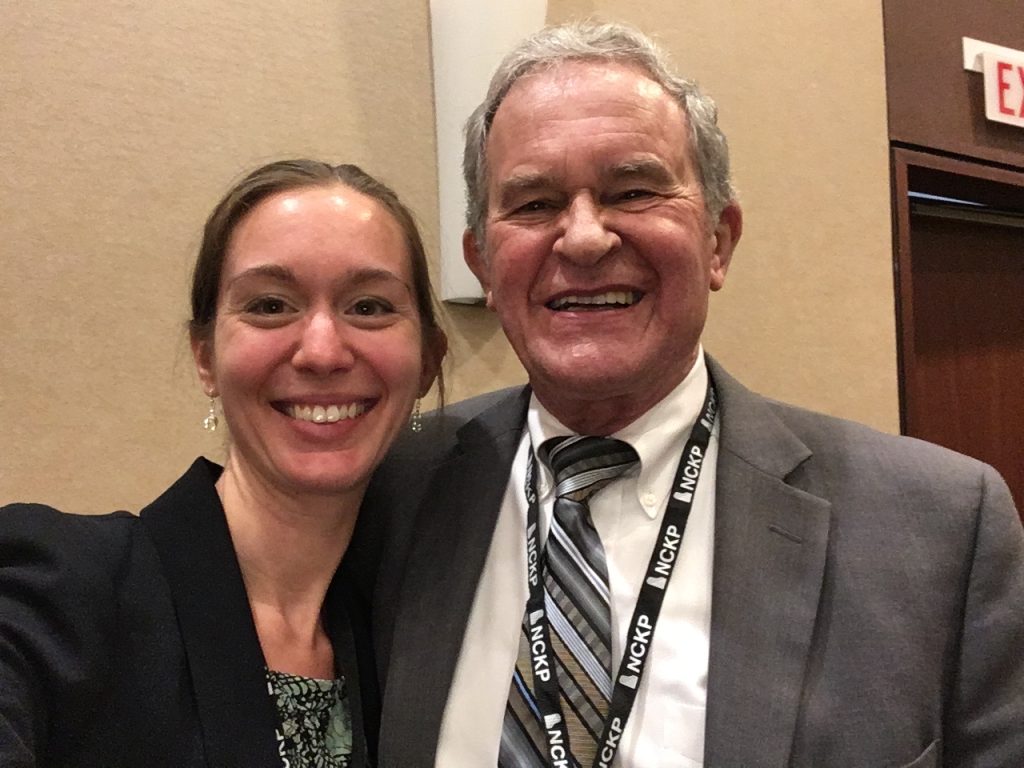 So I think that labels and memory checkpoints are really the answer for memory problems. The great American pianist Josef Hoffman said that there are actually four ways to practice a piece. One way is that you play the piece at the piano looking carefully at the score. Then, you play your piece at the piano without the score (from memory). The third way to practice a piece is to sit away from the piano with the music in your hand, looking at the score and hearing the music. And the fourth way– which I think is just an incredible memory check– is to sit away from the piano, close your eyes, and see your hands playing the piece on the keyboard. It's so helpful. Actually, it's my favorite way of checking memory when I'm getting ready for a performance. And when I'm falling asleep at night!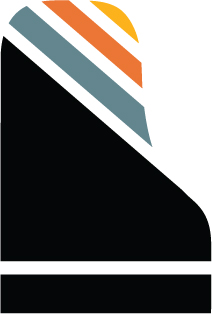 Coming soon: Q&A with Marvin Blickenstaff: Part 2 where Marvin answers more of your questions!
---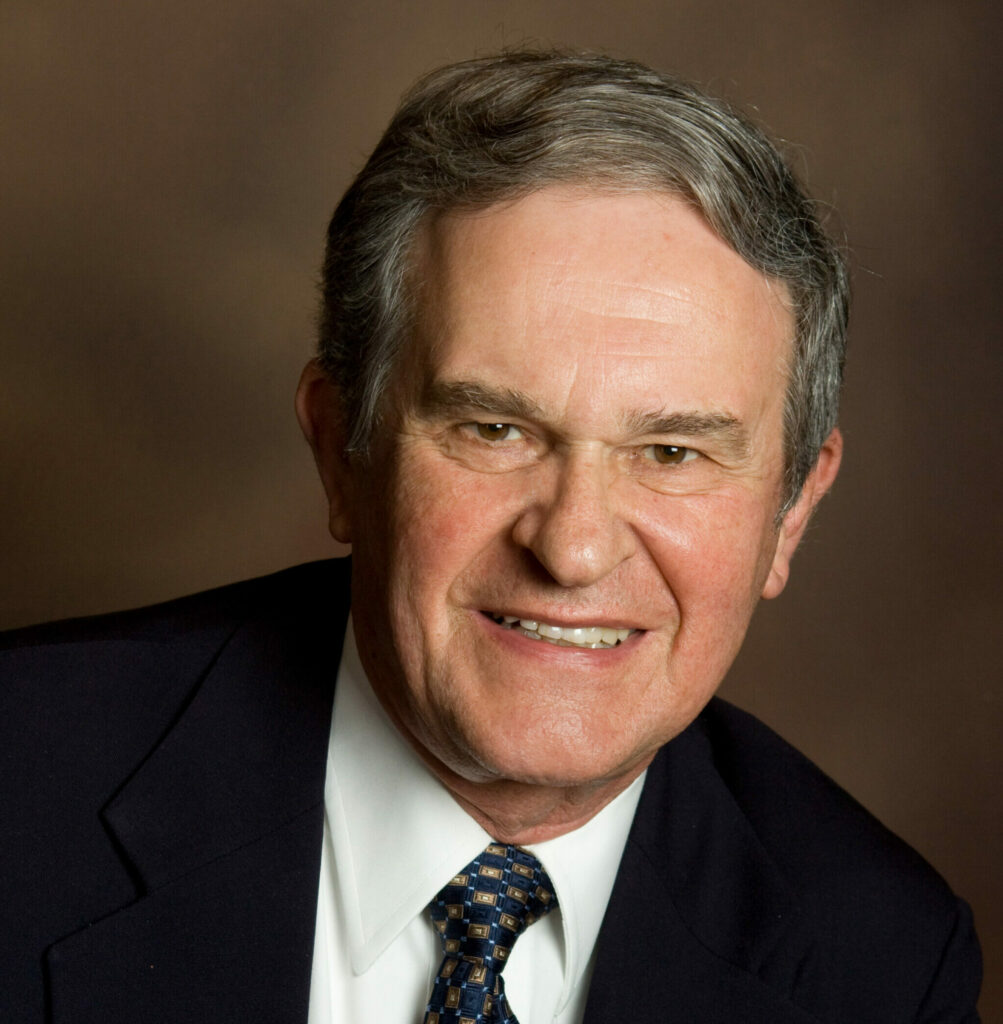 In 2023, the Frances Clark Center established the Marvin Blickenstaff Institute for Teaching Excellence in honor of his legacy as a pedagogue. This division of The Frances Clark Center encompasses inclusive teaching programs, teacher education, courses, performance, advocacy, publications, research, and resources that support excellence in piano teaching and learning. To learn more about the Institute, please visit this page. We invite you to make a donation in honor of Marvin's 88th birthday.
---
OTHER RESOURCE YOU MIGHT ENJOY:
MAGAZINE ARTICLE: A Tribute to Marvin Blickenstaff and his Pedagogical Legacy by Sara Ernst, Jane Magrath, Karen Zorn, Joel M. Harrison, Marianne Williams, Zack Kleiman, Henry Banta, Anya Smith, and Nina Austria
MAGAZINE ARTICLE: Intuition is Overrated: 10 Lessons Learned After Interviewing Sixty Leaders in Teaching World by Ben Kapilow
WEBINAR ARCHIVE: Messages Written on Our Students' Slates with Marvin Blickenstaff
WEBINAR ARCHIVE: Teaching Demonstration (NCKP Rebroadcast) with Marvin Blickenstaff
WEBINAR ARCHIVE: Bach Inventions: Prepare, Present, Perform with Marvin Blickenstaff
INSIDE THE STUDIO VIDEO SERIES: Marvin Blickenstaff
FOUNDATIONAL TECHNIQUE SERIES: Message from Marvin Blickenstaff
FOUNDATIONAL TECHNIQUE SERIES: Technique Q&A with Marvin Blickenstaff
FOUNDATIONAL TECHNIQUE SERIES: Warm-ups for Teachers with Marvin Blickenstaff
Use our search feature to discover more!