Inspired Piano Teaching
by Marvin Blickenstaff
The Frances Clark Center is thrilled to announce the publication of Inspired Piano Teaching by Marvin Blickenstaff. Mr. Marvin Blickenstaff shares his wisdom and expertise from over 60 years of celebrated piano teaching and teacher workshops.
Inspired Piano Teaching is filled with practical advice on teaching students at all levels. It is dedicated to keep inspiration and artistry alive for every student in every lesson. After reading the book, teachers will feel like they have attended a multi-day workshop with Marvin. Topics range from proactive teaching, the interview, and the first lesson to technical gestures, guidelines to interpretation, and coaching a piece to performance. This is a book to be experienced, to be consumed, to be internalized—so that teachers can, in turn, pass musical and artistic concepts to students.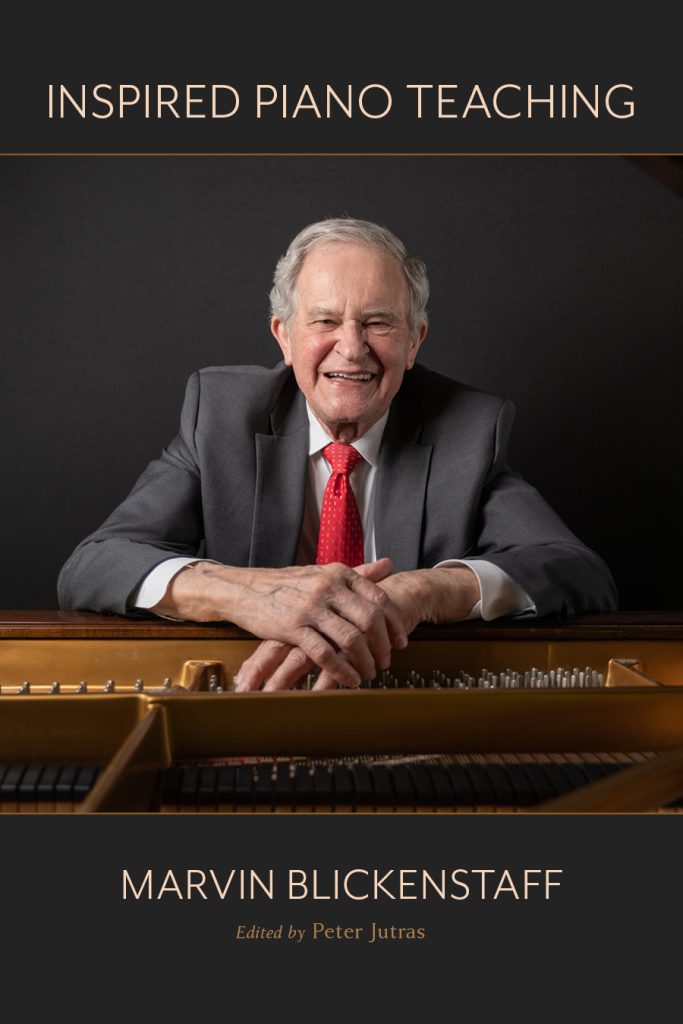 Preorder Now!
Use discount code MARVINLAUNCH20 at checkout for 20% off purchase price.*
* Shipping costs are calculated based on your address; note that shipping to international addresses may not be available depending on your location. Please email teachereducation@francesclarkcenter.org for questions. This is a pre-order special sale. Shipping is anticipated to begin in March 2024.
More about Marvin
---
PianoInspires.Com Discovery Page: "It seems to me that this is how Marvin lives his life. Meet people where they are. I felt this acceptance from him right from our beginning days together as teacher and student." – Karen Zorn, from "Meet People Where They Are | Honoring Marvin Blickenstaff", PianoInspires.com Discovery Page
---
About the Marvin Blickenstaff Institute for Teaching Excellence: "We are deeply honored to celebrate the extraordinary Marvin Blickenstaff and his lifelong contributions to piano teaching and artistry. His inspiring dedication to excellence, transformative teaching, and generous support of the professional community are central to this important new Frances Clark Center initiative. The Marvin Blickenstaff Institute for Teaching Excellence will amplify Marvin's legacy for all of us and for future generations." – Dr. Jennifer Snow, CEO and Executive Director, The Frances Clark Center for Keyboard Pedagogy
---
Marvin Blickenstaff: The Importance of Teaching