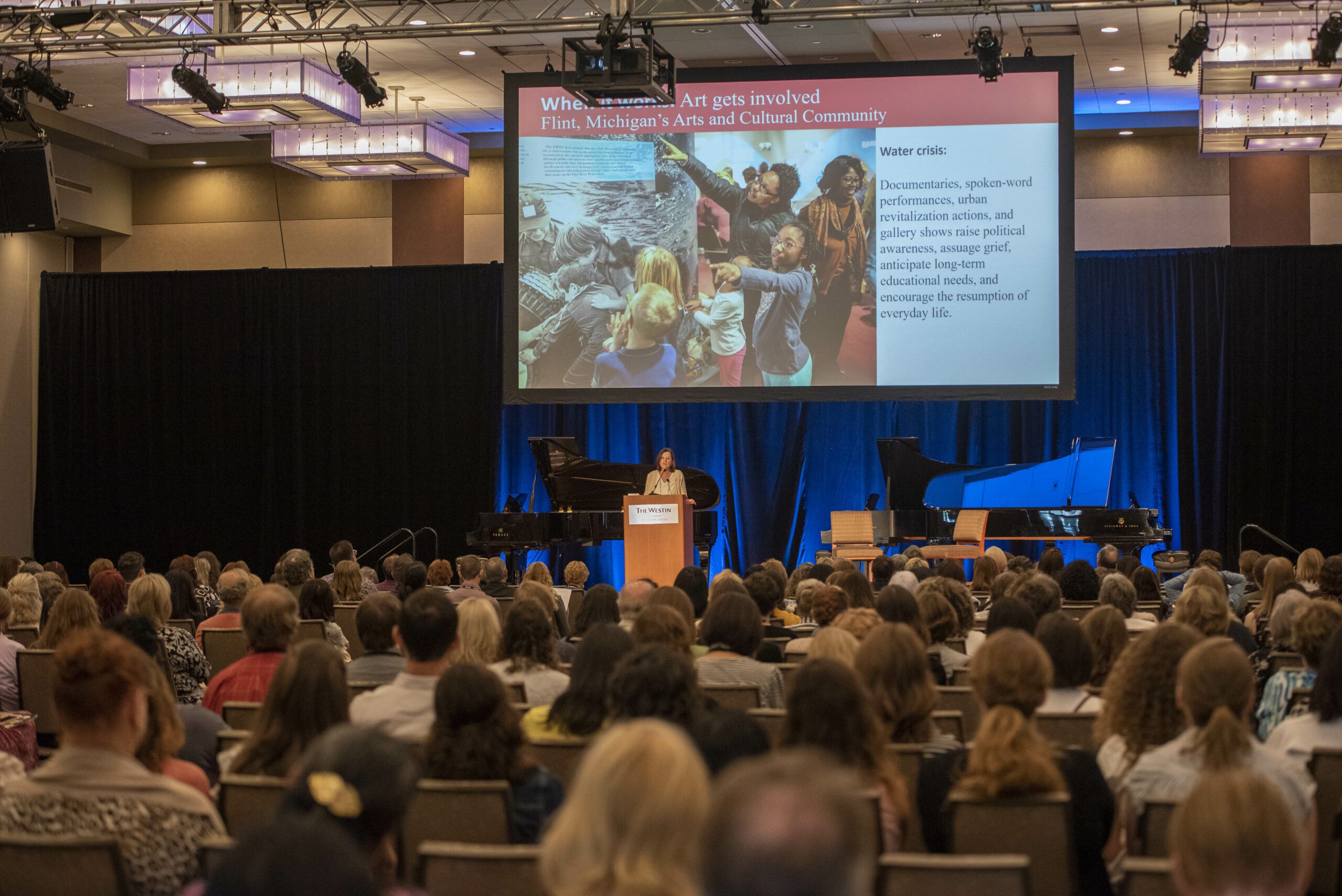 The National Conference on Keyboard Pedagogy
NCKP: The Piano Conference Archives
A legacy of impact.
NCKP: The Piano Conference
---
NCKP: The Piano Conference (formerly The National Conference on Keyboard Pedagogy) was founded in 2001 as a signature initiative of the newly formed Frances Clark Center for Keyboard Pedagogy led by Louise Goss, Marvin Blickenstaff, Elvina Pearce, and Sam Holland. Since that time, NCKP has convened biennially in Chicago, IL, and almost 10,000 keyboard music educators from all sectors of the field, all fifty states, and over twenty-six foreign countries have attended the event in-person or online. Celebrated artist teachers such as Nelita True, John Perry, and Anne Schein have enriched the conference with solo recitals and master classes. In eleven meetings spanning twenty years, hundreds of educators, creatives, artists, and innovators have entertained, enlightened, and uplifted participants in workshops, lectures, teaching demonstrations, lightning talks, and interactive sessions. The list of presenter names at NCKP makes up a Who's Who of thought leaders in keyboard music education in all its manifestations and all those who believe in the transformative power of music making throughout life. NCKP remains dedicated to a proposition attributed to Frances Clark that there is music in every person and the teacher's job is to find it!
Archives
---
Lifetime Achievement Award
---
Frances Clark Center Lifetime Achievement Award (previously named National Conference for Keyboard Pedagogy Lifetime Achievement Award), is NCKP's highest honor. It is presented on behalf of the Frances Clark Center to individuals who have made substantial and enduring contributions to the field of piano pedagogy.
Frances Clark/MTNA Award for Keyboard Pedagogy
---
Established through a bequest to MTNA from the estate of legendary pedagogue, the Frances Clark/MTNA Award for Keyboard Pedagogy is awarded annually to an individual or entity that has made a significant contribution to the discipline of keyboard music pedagogy through the creation and development of specific products or publications.