International Webinar (Portuguese and Spanish): Building Blocks for Intermediate Students with Pamela Pike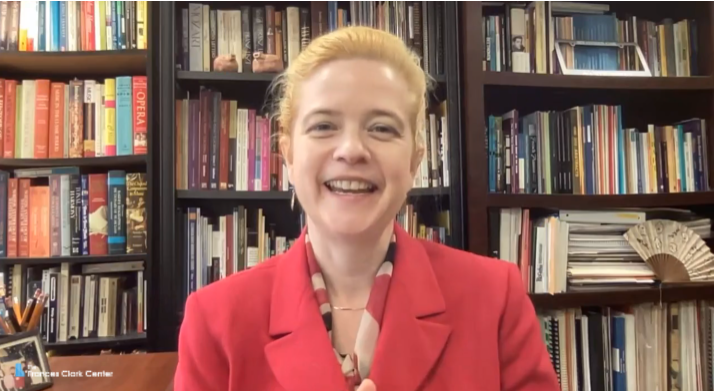 October 22, 2022: Building Blocks for Intermediate Students with Pamela Pike
1:00pm EDT
An intermediate piano student's success and motivation to continue studying include two crucial skills: sight reading and harmonization of melodies. During the webinar, Pike will discuss ways to help students develop sight-reading skills throughout the intermediate levels and provide practical approaches to integrate students' theoretical and technical development of chords and progressions into harmonization of simple melodies and lead lines. These activities provide students with important building blocks for learning and memorizing repertoire, and allow them to experience different ways of making music at the piano.
22 de outubro de 2022: Competências Essenciais para Alunos Intermediários, com Pamela Pike
13:00 Hrs. Nova York, Estados Unidos
14:00 Hrs. Brasília, Brasil
18:00 Hrs. Lisboa, Portugal
O sucesso e a motivação de um aluno de piano intermediário, para continuar estudando, incluem duas competências cruciais: leitura à primeira vista e harmonização de melodias. Durante o webinar, Pike discutirá maneiras de ajudar os alunos a desenvolver habilidades de leitura à primeira vista nos níveis intermediários e fornecerá abordagens práticas para integrar o desenvolvimento teórico e técnico de acordes e progressões na harmonização de melodias simples. Essas atividades oferecem aos alunos importantes competências para aprendizagem e memorização do repertório, além de permitir que eles experimentem diferentes maneiras de fazer música ao piano.
22 de octubre del 2022: Elementos esenciales para estudiantes de nivel intermedio con Pamela Pike
13:00 Hrs. New York, Estados unidos
14:00 Hrs. Buenos Aires, Argentina
19:00 Hrs. Madrid, España
El éxito y la motivación para que un estudiante de piano de nivel intermedio continúe estudiando incluye dos habilidades cruciales: la lectura a primera vista y la armonización de melodías. En este webinar, Pamela Pike abordará cómo ayudar a los estudiantes a desarrollar habilidades de lectura a primera vista en el nivel intermedio y brindará enfoques prácticos para integrar el desarrollo teórico y técnico de acordes y progresiones en la armonización de melodías simples y líneas principales. Estas actividades brindan a los estudiantes importantes componentes básicos para aprender y memorizar el repertorio, y les permite experimentar diferentes formas de hacer música al piano.
Perguntas? / ¿Preguntas? Email lsanchez@francesclarkcenter.org.